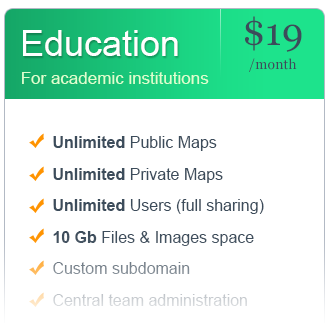 We are offering now a SpiderScribe group plan specifically for academic institutions. It packs all the benefits of the Business plan, but for a lower price.
Its benefits:
One central SpiderScribe team location with a way to manage all the students in one place
Larger shared disk space for files
Unlimited private maps
This group plan is ideal for a class or a whole grade as the number of users is not limited.