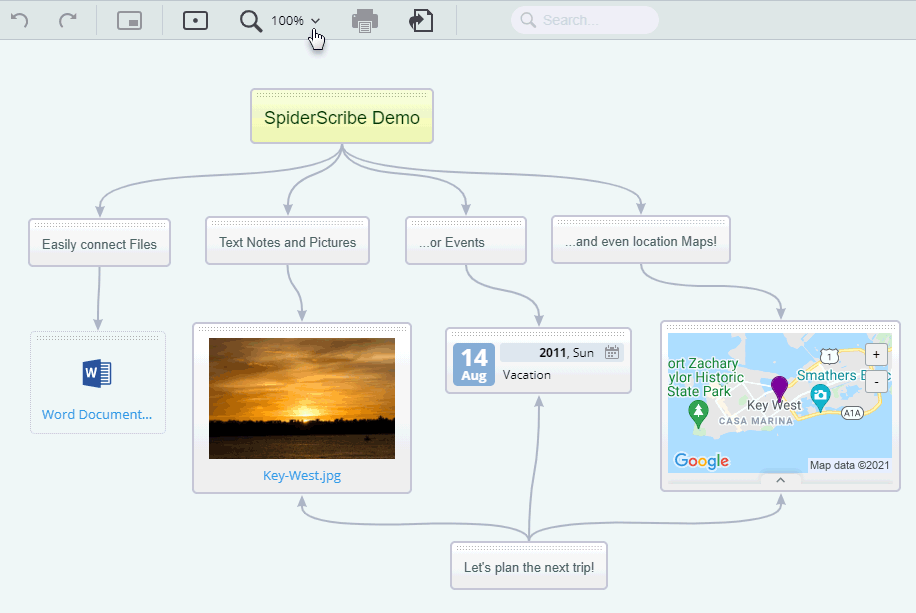 We just added the Zoom Map feature to make it easier to navigate large maps (the shortcut for it is CTRL +/-).
And we added the "Duplicate" feature to the stencil's menu (you can also copy stencils by selecting them and using copy-paste, even between maps, with CTRL+C, CTRL+V).
We are working right now on the Navigator panel, to help you navigate large maps even easier.